Del Mar Swimming Pool Builder
December 14, 2013

Posted by:

Nancy

Category:
Del Mar is an upscale beach city in San Diego County, California. The population was 4,389 at the 2000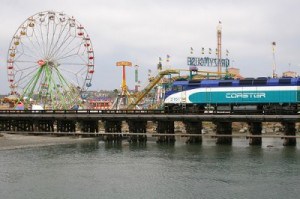 census. The San Diego County Fair is hosted on the Del Mar Fairgrounds every summer. Del Mar is Spanish for "of the sea" or "by the sea", because it is located on the Pacific Ocean. Colonel Jacob Taylor purchased 338 acres (1.37 km2) from Enoch Talbert in 1885, with visions of building a seaside resort for the rich and famous. Desi Arnaz, Burt Bacharach, Rachael Flatt, Tony Hawk, Nate Kaeding, Aaron Rodgers, Steve Perry, Zandra Rhodes, Anthony Robbins, Lee Shippey, and Willie Shoemaker have all called Del Mar home. (source – wikipedia)
If you are looking for a Del Mar Swimming Pool Builder, you are in the right place.  We are the premier builder of swimming pools in the city of Del Mar and the surrounding area.  We have built many beautiful pools and spas in the area as well as the landscaping around them.
We are one of the only pool contractors that have a landscaping license as well.  We design the landscape along with the swimming pool so that they go together.  We do fireplaces, fire pits, pizza ovens, tandoori ovens, and barbeques.